The Keys To Great Sound
Williams Digital Pianos takes a huge leap forward with the development of our first custom sound collection – The Williams Custom Sound Library.
Williams recorded almost every note of a grand piano for its full duration, then recorded again and again at quieter and louder dynamics, for unmatched piano realism.
Extensive collection of sought-after keyboards
For the electric instruments we found an extensive collection of sought-after keyboards that have set the standard for rock, jazz and pop recordings for the past 60 years.
Arlan Schierbaum, a well-respected player (Joe Bonamassa, John Hiatt, Richie Kotzen, etc.) was our expert curator. His understanding of classic keyboard idiosyncrasies helped to develop our approach, enabling us to capture each instrument's true sound.
Then we went to great lengths to ensure that the recording of these amazing sounds was absolutely top notch by employing the renowned services of composer, producer and sound designer Douglas Morton.
With these pieces in place, we locked down a great live room and utilized one of the most sought-after, recording-studio mic lockers in the business.
Concert grand piano
Finding a great piano that can sound good for classical, jazz, rock and pop music is tricky. After a lot of research we found the right instrument.
A 10 foot, 2 inch Italian grand piano that is used in studios and on tour by world-class musicians you'd know by name. The piano sounded amazing from soft, pianissimo to full forte dynamics and offered a complete, complex tone that could make any pianist agree … this is an outstanding instrument.
We recorded it in an exceptional room with up to 12 microphones to capture every nuance of its sound from the internal harp to the vibrations coming off the cabinet. All recorded with high-end microphones and preamps to capture the tone and character of the piano.
Tone wheel organ
Many people have tried to capture the sound of classic tone wheel organs. The problem is most of the time they record the organ and rotary speaker together, which creates a static sounding organ without the interactivity of playing with the speed of the speaker.
We worked with Arlan on what were the most striking drawbar settings, as well as other settings a player would use (Percussion, Rock, Funk, etc) and recorded the sound directly from the organ. Then we added our own rotary speaker effect, which allows the player to change the speed, as desired. So fire it up and feel the incredibly authentic sound of this legendary favorite.
You've heard the bravado and the finesse of tone wheel organs in songs like Santana's "Black Magic Woman," Dylan's "Like a Rolling Stone," Deep Purple's "Highway Star" and Steely Dan's "Dirty Work."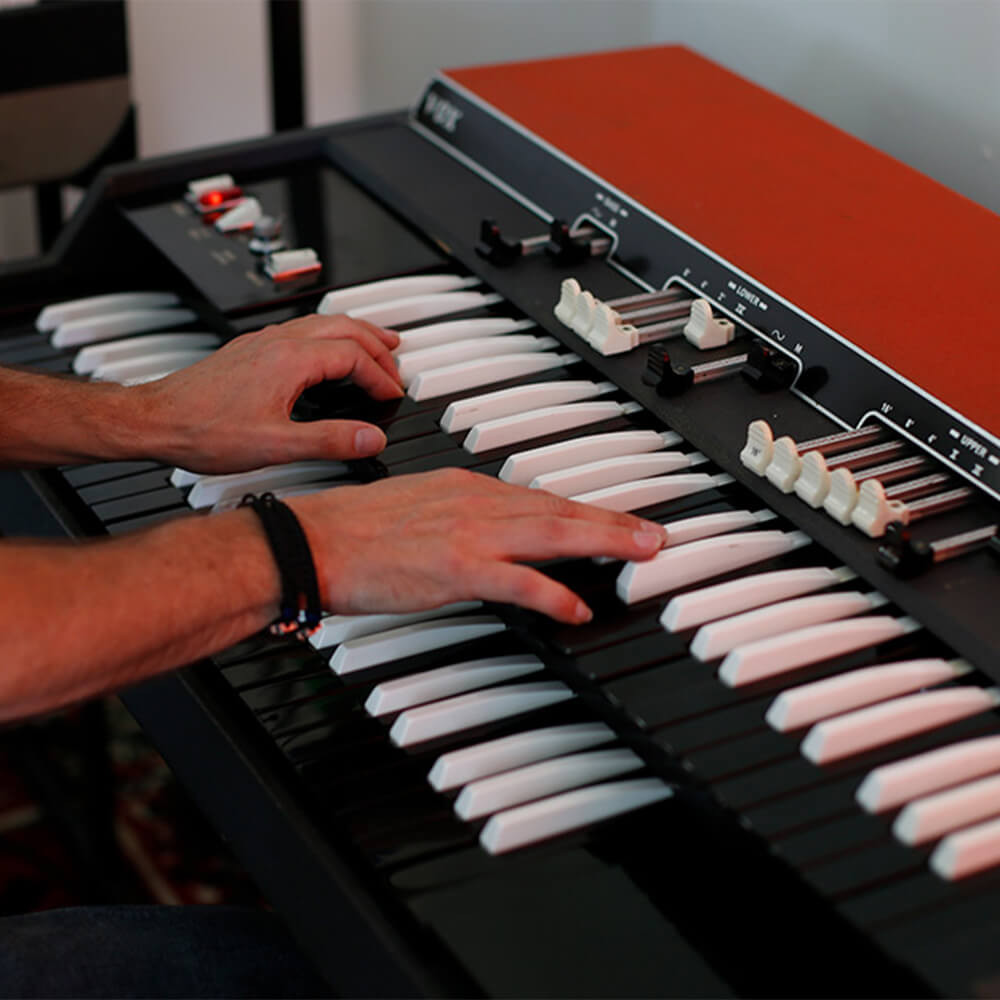 Transistor organ
Similar to the tone wheel organs, we captured the best settings on the original product and now players can choose to add a rotary speaker on top for a bigger sound than ever before.
The unique tones of the transistor organ can be heard on favorites like The Doors' "Light My Fire," Percy Sledge's "When a Man Loves A Woman" and "I'm a Believer" by The Monkees.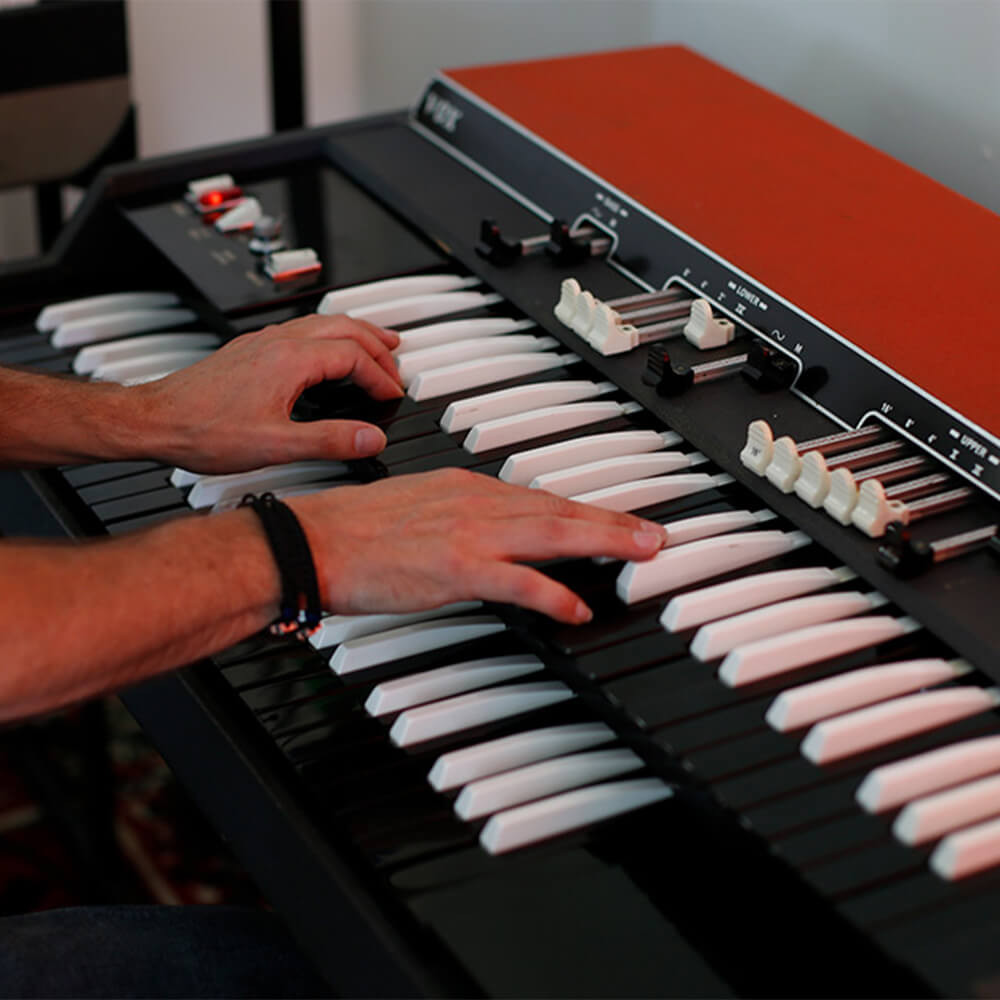 Electric piano (tine)
One of the most timeless sounds is the classic tine-based electric piano. Mostly used for jazz and pop, it can sound pretty with its bell tone or get nice and edgy on a funk tune.
One of the best features of the Williams pianos is the Vibrato feature in the Mod/FX. By adjusting the parameters you can recreate the sounds heard on tons of classic recordings. Chorus is a natural effect for this providing a nice swirling sound on chords.
Great sounding tine-based electric pianos have been the defining instruments in songs like "Daniel" by Elton John, "Get Back" by The Beatles and "Just The Way You Are" by Billy Joel.
Electric piano (reed)
The reed-based electric pianos are THE sound for keyboards on a lot of classic funk, rock and Motown recordings. Listen to the first few bars of "I Heard It Through The Grapevine" and you will know that sound.
This piano can be smooth and melodic or you can really smack hard on the keys to get a percussive effect on top of your baseline. You can also add in some Vibrato with the Mod/FX and set it to fast to recreate the sound used on lots of funk tracks.
When it comes to classic tones, the reed-based electric pianos have provided unforgettable hits including The Faces' "Stay With Me," Supertramp's "Logical Song" and, of course, Marvin Gaye's "I Heard It Through The Grapevine."
Clavinet
The Clavinet, a naturally percussive string-based keyboard, is one of the most important sounds for funk. We also made a variation of this sound using the synthesis engine to create a touch-wah effect to make it even funkier.
Power, attitude, groove… the clavinet's contribution can be heard loud and clear on songs like "Superstition" by Stevie Wonder, "You Make Loving Fun" by Fleetwood Mac and "Trampled Under Foot" by Led Zeppelin.